SEARCH
catchphrase or term + enter
Keynotes
We are pleased to announce the first speakers to the GSA Congress 2018.
Bettina Gaus
Monday 24.09.2018 17.00
The german journalist Bettina Gaus is the political correspondent of the daily newspaper "die Tageszeitung" (taz). After her studies of journalism and political science in Munich, she worked for seven years as an editor in Nairobi. There she wrote for the daily newspaper "die Tageszeitung" (taz) and the ARD station, where she reported on East and Central Africa. She is considered an extraordinary expert on the African continent and its political and social structures. Bettina Gaus has published several books in the last few years, which inter alia deal with the issues of German litigation culture and the role of the media in times of crisis. In 2010, the author received the Media Prize for Language of the German-Speaking Society in the press section.
Gurminder K. Bhambra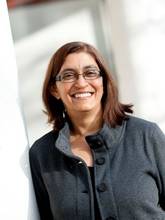 Tuesday 25.09.2018 13.00-14.00 / ZHG
Gurminder K. Bhambra is a Professor of Postcolonial and Decolonial Studies in the Faculties of Geography and International Relations, University of Sussex School of Global Studies. Previously, she was a Professor of Sociology at the University of Warwick and a Visiting Professor of Sociology and History at the Center for Concurrences on Colonial and Postcolonial Studies at Linnaeus University, Sweden (2016-2018). While her research interests are primarily in the field of postcolonial and global historical sociology, she is also interested in the more general penetration of the social sciences with recent work in postcolonial and decolonial studies. She is the editor of Theory for a Global Age series, founded by Bloomsbury Academic and now at Manchester University Press. In 2015, she founded the website "Global Social Theory" to support students and academics interested in social theory in a global perspective.
Andrew Abbott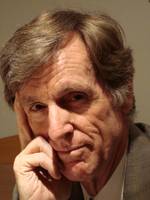 Tuesday 25.09.2018 17.00-18.00 / ZHG
Andrew Abbott is Professor of Sociology at the University of Chicago. Abbott's research focuses on the topics of labour and cultural sociology as well as social theory. He focuses on methods, heuristics and the philosophy and practice of sociology. His current book project deals with the future of knowledge. He continues to work on his longstanding book project in general social theory and establishes a procedural ontology of the social world.
Sylvia Walby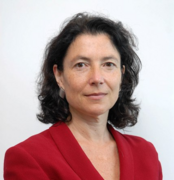 Wednesday 26.09.2018 13.00-14.00 / ZHG
Sylvia Walby is a professor of sociology at Lancaster University. With her diverse scientific work, she contributed significantly to the sociological theory formation. She focused on gender inequality, social systems and a comparative analysis of neoliberalism and social democracy in Europe and America. Together with her colleagues, she developed the "Violence and Society" UNESCO Center, in which workshops, symposia and public lectures are held and research projects are promoted. Walby also co-ordinates the Gender Equality Research Network International (GENIe), which aims to use research to develop the knowledge base to understand and reduce gender inequality.
Karen Phalet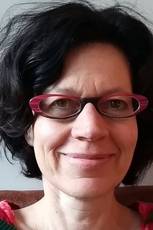 Wednesday 26.09.2018 17.00-18.00 / ZHG
Karen Phalet obtained her Master's degree and PhD in Psychology at the Katholic University Leuven. Since 1992, she has worked at the Faculty of Social Sciences in Utrecht University, first as Assistant Professor and later as Associate Professor. In the period 2005-2006, she accepted a special chair at the Faculty of Social Sciences, Radboud University Nijmegen. Since Fall 2006 until now, she is Full Professor at the Psychology Department of the Katholic University Leuven. She is also affiliated to the Faculty of Social Sciences of Utrecht University and a senior research fellow of the European Research Centre On Migration and Ethnic Relations (Ercomer) at Utrecht University. Her previous research projects dealt with the topics intergroup contact and conflict, acculturation and identity as well as emotion and motivation. In a current research projects, Prof. Karen Phalet deals among others with the question of social and motivational processes that influence the school adjustment of Turkish-Belgian adolescents.
Andreas Wimmer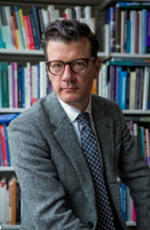 Thursday 27.09.2018 13.00-14.00 / ZHG
Andreas Wimmer is a Professor of Sociology and Political Philosophy at the Columbia University in New York City. He is also a member of the Committee on Global Thought. In his research, Wimmer casts a global comparative perspective on how states are built and how nations are formed, how individuals draw ethnic and racial boundaries between themselves and others, and what types of political conflicts and wars arise from those processes. With new methods and data, he continues the old search for historical patterns that recur across contexts and times. He has followed this agenda in the disciplines of sociology, political science and social anthropology as well as in various research styles: field research in Oaxaca (Mexico) and Iraq, comparative historical analysis, quantitative transnational research, network studies, formal modelling analysis of large-scale survey data and policy-oriented research.
Julian Go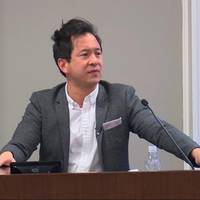 Thursday 27.09.2018 17.00-18.00 / ZHG
Julian Go is a Professor of Sociology and faculty partner in "Asian Studies and American Studies / New England Studies" at Boston University. Previously, he conducted research at Harvard University's Academy of International and Regional Studies. Julian Go's teaching and research areas include comparative historical sociology, empires, colonialism and post colonialism, social theory, global sociology, politics and culture. Much of his early work was focused on the United States empire. This research has led to several articles and book projects, including: American Empire and the Politics of Meaning (Duke University).